If there is anyone who has amassed one of the most impressive and illustrious careers in life sciences, it's Dr. Robert Davis of Dubuque, Iowa. Over the course of his career, Dr. Robert Davis has held numerous high profile positions within his industry.  He most recently served as the President and CEO of the Dubuque County Historical Society (DCHS) and the National Mississippi River Museum & Aquarium. Prior to that, Dr. Robert "Bert" Davis served as the President and CEO of the Zoological Society of Milwaukee (ZSM) at the Milwaukee County Zoo for close to 11 years. He currently serves as the Principal of DRMD Strategies, LLC.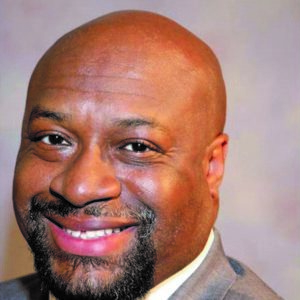 In 2001, Dr. Bert Davis, Dubuque former resident, became the Vice President of Education for the Lincoln Park Zoo in Chicago. His key responsibilities within this role were to oversee all functions of the department, working collaboratively with other scientific, academic, and conservation organizations. With education, fundraising, and research as key career pillars of his career, Dr. Robert Davis brought a new perspective to visionary leadership to his position with the Lincoln Park Zoo.
Most of Dr. Robert Davis' professional career was spent collaborating with many education and conservation organizations, including the World Wildlife Fund, the United States Fish and Wildlife Service, the Boys and Girls Club, and several Boards of Education to simply name a few. Dr. Robert Davis, Dubuque  community organizer was most recently recognized as a major fundraiser in the Midwest. This distinguished honor comes on the heels of his ability to secure $6.7 million in donation to the Zoological Society of Milwaukee, the largest foundation gift the zoo has ever received to date.  An accomplished fundraiser and grant writer, Dr. Robert Davis says,  "Successful organizations have powerful programs that enrich and engage lives through meaningful experiences, but let us not forget, all roads lead to money and that money supports all programs and experiences!" in reference to the necessity of fundraising.
Dr. Robert Davis' interest in animals and the preservation of life did not just occur overnight. Since he was a young boy, Robert Davis of Iowa has always held an interest in the fullness and diversity of life. While attending Lindblom Technical High School, Robert Davis knew that choosing a career in veterinary medicine was the career path he wanted to take. He earned his Bachelor of Science degree in 1983 and attended graduate school at Tuskegee University before being accepted into the Tuskegee University School of Veterinary Medicine and graduating in 1989.
In addition to his stacked resume of accomplishments and achievements, Dr. Robert "Bert" Davis was the first African American to receive the Smithsonian Faculty Fellowship and the first employed by the Smithsonian Institution's National Zoological Park, two honors he holds proudly in his heart.
Dr. Robert Davis of Dubuque currently resides in Cedar Rapids, Iowa with his wife, Nancy. When he's not conducting research or fundraising, Dr. Robert Davis Dubuque can be found on the golf course, enjoying a good cigar, or getting lost in a good book.